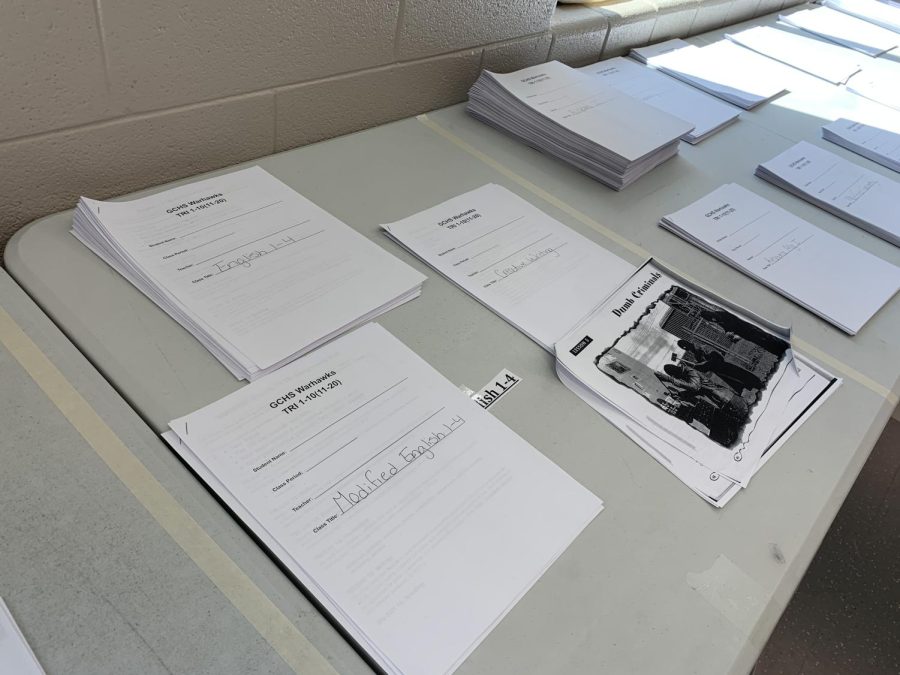 Katie Feeback
Temporary Remote Instruction days are a new form of school that will take place at home. These days can be a result of COVID-19 cancellations and are an opportunity to keep everyone safe while continuing to learn. 
People may ask how TRI days differ from NTI days. Greshen Willis, a chemistry teacher at Great Crossing High School said, "Temporary Remote Instruction days are different from Non-Traditional Instruction days in a few ways.  First, NTI is typically designated for inclement weather such as the recent tornado (power outage), as well as our typical ice or snow days. The entire district misses on an NTI day." 
TRI days will be assigned to specific schools that are struggling with staff shortages or a high rate of student absences. 
Teachers and students can continue to connect with each other during a TRI day. Willis said, "Teachers will hold office hours from 9:00-3:30 on TRI days. Teachers will be available to students via Zoom, email and text messaging as needed." 
TRI days will allow students to be productive while at home. Annette Manlief, an English teacher at Great Crossing High School shared some information on the workload. "NTI consisted of one assignment for the entire day.  TRI will be specific to the classes a student takes.  This work should be roughly 30 minutes per class."
The work that is assigned on TRI days will be solely review, with the exception of AP and dual-credit classes.
For teachers, TRI days are a way to continue the curriculum, even if it is review work. Manlief said, "I appreciate that content-specific work will be offered so that necessary skills are honed.  We are in a trying time; it's the best we can do at the moment."
Jenna Bryant, a junior at Great Crossing High School is open to TRI days. Bryant remarked, "It's something that's new and different from a typical NTI day. I'm sure it'll be challenging in its own way, but it's nice that the teachers will get to give out some type of work to their students instead of us being at home learning nothing."
Josie Dummer, a senior at Great Crossing High School, said, "I think that I'll handle TRI days pretty well. As for my peers, I think most will handle it perfectly fine since we're used to virtual school. But, I also think many just won't do the work because of lack of motivation or just not caring."
TRI days are an opportunity to keep the members of our community safe while continuing our education. These days may be a struggle, but as time goes on, and COVID-19 cases go down, we will need them less and less.