Disney Plus: Valuable to Some, Maybe Not for Others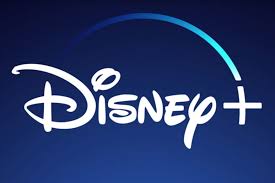 The long awaited Disney Plus streaming service is here, bringing all of the timeless Disney films and shows with it, also introducing new content for subscribers to consume. 
At first glance, some say it's a no-brainer to become a subscriber, and others might say it's not worth the $6.99 cost a month. The question is if Disney Plus is really worth it. Does it provide subscribers with plenty of variety for the price tag? How does it compare to other streaming services? Is it user friendly with plenty of options?
It is certain that the hype surrounding the release of the service is not unfounded. A subscription to Disney+  grants users access to a plethora of Disney content, including Star Wars, Marvel, and National Geographic. This has definitely led to higher subscriber numbers as some of these titles are the most sought after, and to have all of them at your leisure within one program is a boost to the service's content variety.  Considering the price tag, the amount of content a subscriber will receive is respectable, and more coveted movies and shows are available, ending the cycle of searching through b-roll movies for hours on other services.  
The service has a user-friendly interface, with plenty of features for users to utilize. The standard profile system as seen on other streaming services is in place here, allowing users up to seven profiles on the account, all customizable and personalized for suggestions. Although seven profiles are allowed on one account, users are only allowed to stream on four devices at once.
As far as content organization goes, Disney+ arranges content my genre, and provides special sections for specific franchises such as Marvel or Star Wars.   
"
"I decided to subscribe because I have five small children (no pun intended) who love Disney movies. Also, I love Star Wars, and I was excited to watch The Mandalorian and the upcoming Obi-Wan Kenobi series."
— Steven Small, English teacher and parent
The service provides a number of Disney+ Originals. Hits like the Star Wars story arc The Mandalorian and the new Christmas story Noelle are Disney's special addition to compete with the hit series of counterparts, such as Netflix's 13 Reasons Why and Stranger Things. The main argument that could be made is the variety differences between Netflix and Disney+. Netflix has been known for containing a level of variety, from shows and movies from a plethora of creators in the business, but Disney+ only contains content from their own company and their partnerships with Hulu, ESPN, and National Geographic. 
Great Crossing High School English teacher and avid Disney+ user, Steven Small, said that "I was really impressed with the initial release. I know some people had issues streaming, but everything worked well for me. It has plenty of content and it is organized fairly well." The release of the service did send it over its capacity, and many users experienced problems with loading and connection to the service. As all new releases, this was to be expected, especially on one of the most anticipated releases from Disney in the past year. " Small said, "On a scale of 1-10, I would rate give Disney+ a 9 for great content and ease of use." 
Great Crossing High School senior Lance Drury is a subscriber of Disney+, and uses the service daily for entertainment. "My family wanted to get Disney+ because we enjoy Disney movies, and I wanted to watch them to revisit my childhood." Drury is an avid consumer of Disney content because of the nostalgia factor, which seems to be a large influence for many users. 
Disney Plus is a great service with plenty of beloved Disney classics all within the subscribers grasp, but when it shapes up to other streaming services, does it beat them out on content variety? Ease of use? Quality of originals?+ When answering if one should spend the $6.99 a month and subscribe to Disney Plus, all aspects should be taken into account. 
Is Disney Plus worth it? That's up to you.